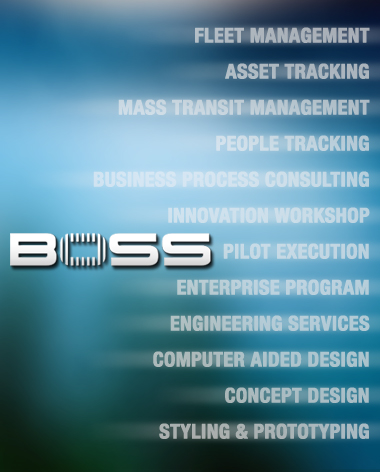 BLUE OCEAN Solutions and Services Pvt. Ltd. (BOSS) is an IT product development and technology innovation company having operations in Bangalore – India, engaged in providing global solutions and services spanning across various Embedded and IT Technologies primarily focusing on solutions encompassing RFID and GPS technologies for Fleet Management, Asset Tracking, People Tracking, Mass Transit domains and Engineering Services.
Our team is experienced and motivated, having rich domain expertise to meet the objectives of client engagements. Under the leadership and guidance of highly skilled and professional industry experts, we are here to ensure precise deployment of technology solutions for our clients.
With quality, on-time delivery and best practices as the key objective, BOSS has evolved its proven implementation methodology, which is based on industry best practices, which ensures integration of all phases seamlessly in the projects from requirement gathering till solution deployment and support. As part of our project management approach embedded in our methodology we deploy and manage the following key activities and tasks:
•Schedule Management
•Quality Management
•Resource Planning and Management
•Risk Management
•Issue Management
•Scope Management
•Reporting and Controls
•Configuration Management
BOSS along with its partners provides full range of integrated technology solutions and services – a broad offering that can make a substantial difference to clients as they strive to become true industry leaders. High quality, committed delivery and low cost form a part of basic business philosophy of BOSS. That's why we are your one-stop-shop for complete IT and Engineering Services.
About Us